The 2018 Saif Ghobash Banipal Prize for Arabic Literary Translation
The Judges
in the thirteenth year of the prize
Pete Ayrton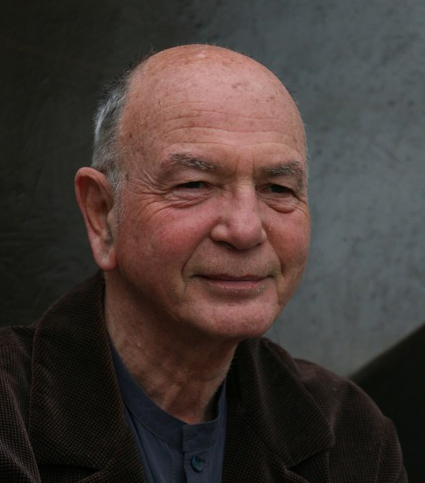 Pete Ayrton was born in London in 1943. His first job in publishing was as a translator from French and Italian. In 1986, he founded Serpent's Tail, an independent publisher with a commitment to publish striking and innovative fiction in translation and first novels. In 1988 Serpent's Tail published novels by two authors who were later awarded the Nobel Prize for Literature – The Silent Cry by Kenzaburo Oe (Nobel 1994) and The Piano Teacher by Elfriede Jelinek (Nobel 2004). In 1989, Serpent's Tail won the Sunday Times Small Publisher of the Year Award.
In 2008, Pete Ayrton was awarded France's Chevalier de L'Ordre des Arts et des Lettres for his contributions to French culture. In 2015, he retired from Serpent's Tail, now an imprint of Profile Books, and, since then, has edited three anthologies, No Man's Land: Writings of a World at War, No Pasarán!: Writings from the Spanish Civil War and Revolution!: Writings from Russia 1917. Pete Ayrton lives in North London and can be found some afternoons walking on Hampstead Heath.
Pete Ayrton is Chair of Judges
Georgia de Chamberet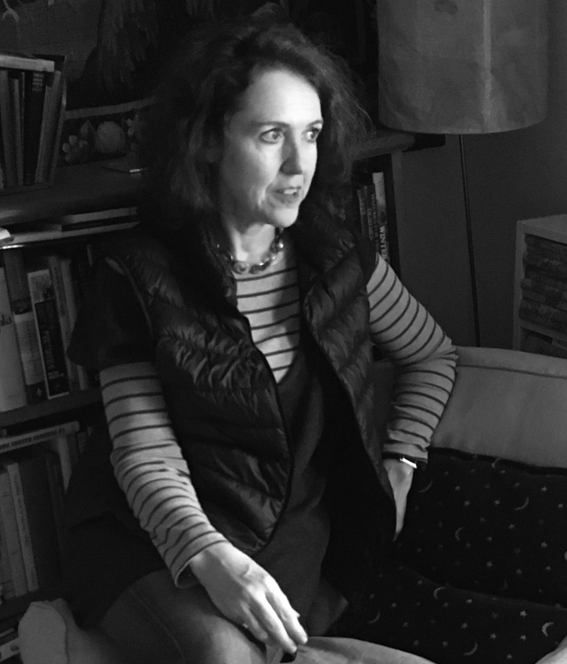 Georgia de Chamberet is an editor and translator with thirty years of experience in independent publishing. She founded BookBlast® Ltd in 1997 and the first bookblast.com website went live in 2000. A founder-member of English PEN's Writers in Translation committee, she kicked off the BookBlast® Celebrates Independent Publishing promotion via online journal The BookBlast® Diary in February 2016.
She is the literary executor of the historian and traveller, Lesley Blanch (1904-2007), whose memoirs she edited. On the Wilder Shores of Love: A Bohemian Life were published posthumously by Virago in 2015; and a collection of early journalism and biographical essays, Far To Go and Many To Love: People and Places, was published last year by Quartet.
Her journalism has appeared in The Guardian, The Independent, Prospect, The Lady, the TLS, Book Brunch, Booktrust, Banipal, 3ammagazine.com and wordswithoutborders.org.
Fadia Faqir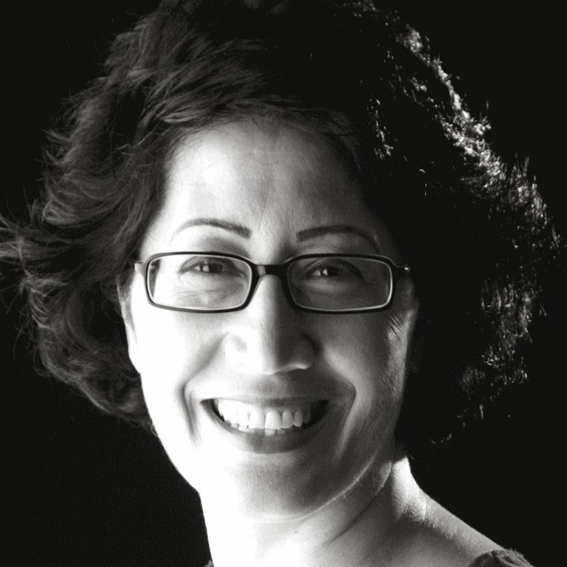 Fadia Faqir was born in Amman, Jordan, in 1956. She has a BA in English Language and Literature from the University of Jordan and worked as a freelance reporter for the Jordanian English-language weekly Jerusalem Star, now called The Star. In 1985 she gained an MA in Creative Writing from Lancaster University and in 1990 the University of East Anglia awarded her the first PhD in Critical and Creative Writing in the UK. After teaching Arabic language and literature and gender studies for a few years she turned to being a full-time writer before being awarded an honorary fellowship at St Mary's College, Durham University. Since 2009 she has held a Fellowship at St Aidan's College, teaching Creative Writing.

In 2016 she co-founded the annual Banipal Visiting Writer Fellowship at St Aidan's College, a three-month residency for a published Arab author. She is a trustee of the Durham Palestine Educational Trust. In 2016 she was a judge on the new Arabic prize for short stories Al-Multaqa. She has four published novels, Nisanit (Penguin, 1990), Pillars of Salt (Quartet Books, 1996), My Name is Salma(Transworld, 2007, translated into 12 languages), and Willow Trees Don't Weep (Quercus Books, 2014). Her novels have been published in nineteen countries and translated into fifteen languages.
Sophia Vasalou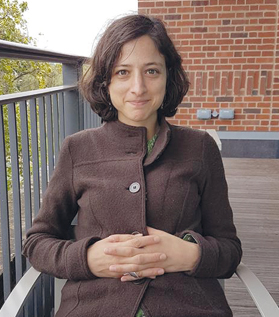 Sophia Vasalou, originally from Greece, studied Arabic and Islamic Studies at the School of Oriental and African Studies, University of London, and obtained her doctorate from the University of Cambridge in 2006 with a thesis on Mu'tazilite ethics. Since then, she has occupied a number of teaching and research posts in different universities and academic institutions, including the University of Cambridge, the European College of Liberal Arts in Berlin, Orient-Institut Beirut, and New York University Abu Dhabi. She is currently a senior lecturer in philosophical theology at Birmingham University.

Her research focuses on Islamic ethical thought, particularly ethical theories with a strong rationalistic dimension. She is also the author of a number of philosophical studies. Her published works include Moral Agents and Their Deserts: the Character of Mu'tazilite Ethics (2008, winner of the Albert Hourani Book Award for Middle Eastern Studies in 2009), Schopenhauer and the Aesthetic Standpoint: Philosophy as a Practice of the Sublime (2013) and Ibn Taymiyya's Theological Ethics (2015). She is also a translator of classical and modern Arabic literature. Her translation of the philosophical anthology The Scattered and the Gathered, by the 10th-century intellectuals al-Tawhidi and Miskawayh, and the IPAF-shortlisted novel Sabiliyat, by the Kuwaiti writer Ismail Fahd Ismail, are due to appear in the next year.