The 2015 Saif Ghobash Banipal Prize for Arabic Literary Translation
The Judges
in the tenth year of the prize

Dr Robin Ostle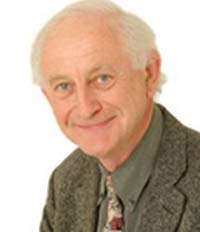 Dr Robin Ostle is an Emeritus Research Fellow in Modern Arabic at St John's College, University of Oxford, where the principal focus of his current research is on Literature and the Fine Arts in Egypt in the 20th century.

He is President of the Academic Council of the Mediterranean Institute of the Humanities and Social Sciences (University of Aix-Marseille). His most recent major publication isSensibilities of the Islamic Mediterranean (I B Tauris, London 2009).

Dr Robin Ostle is Chair of the Judging Panel.
Samira Kawar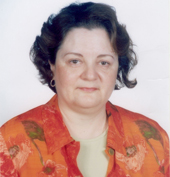 Samira Kawar is an experienced energy journalist who served as Middle East Editor at London-based energy publishing house Argus Media since 1999 until she resigned that post in March 2015 to concentrate on literary translation. She has contributed translations to Banipal since its foundation in 1998, and is a trustee of the Banipal Trust for Arab Literature.

Two of her literary translations from Arabic to English have been published – the novel The Eye of the Mirror by Palestinian writer Liana Badr, and the autobiography of the late Saudi writer Abdul Rahman Munif Story of a City: A Childhood in Amman.
Samira Kawar is also an experienced TV and radio journalist. She has worked for Reuters TV, Worldwide Television News (WTN, now known as APTV), NBC News and BBC World Service Radio. She has also written on the Middle East for the Washington Post and the Jordan Times.
Dr Alastair Niven LVO OBE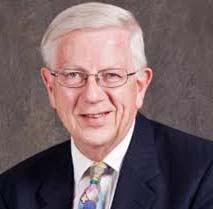 Dr Alastair Niven, LVO OBE, is a Fellow of Harris Manchester College, University of Oxford, and chair of the Board of Directors of Border Crossings, an international multi-media theatre and arts company, promoting creativity and intercultural dialogue between nations and peoples.
He has been Principal of Cumberland Lodge, a forum for debate and exchange of ideas on social and ethical issues of national and international significance. He was Director of the Africa Centre for several years, Literature Director of Literature for both the Arts Council (1987 to 1997) and the British Council (1997-2001), twice a judge of the Booker Prize (2014 and 1994) and President of English PEN (2003 to 2007).
Alastair Niven was born in Edinburgh and educated at Dulwich College and at the University of Cambridge. He has a Master's degree from the University of Ghana, where he was a Commonwealth Scholar and began his teaching career, as well as a doctorate from the University of Leeds. He has held posts at the University of Stirling and at both the School of Oriental and African Studies and the Institute of Commonwealth Studies within the University of London.
He has published over 100 articles on aspects of Commonwealth and post-colonial literature and on overseas student affairs. His books include two studies of D H Lawrence and two books on Indian writing, The Yoke of Pity: A Study in the Fictional Writings of Mulk Raj Anand and Truth into Fiction: Raja Rao's 'The Serpent and the Rope'.
Susannah Tarbush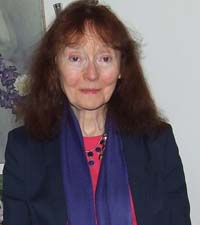 Susannah Tarbush is a freelance journalist and reviewer who was born in Bognor Regis, England. She read for a BA in Psychology, Philosophy and Physiology (PPP) at Somerville College, University of Oxford. After spending time travelling and living in the Arab region she returned to Oxford, completing a two-year BPhil in Modern Middle Eastern Studies at St Antony's College. It was at this time that she was first introduced to modern Arabic literature in translation, at classes held by the late Dr Mustafa Badawi. After Oxford she began a London-based career in journalism, first at Arab Report & Record and then at its sister publication the Middle East Economic Digest (MEED). She subsequently became business editor of the Middle East Magazine. She joined the pan-Arab Arabic daily newspaper Al-Hayat in 1988 when it moved from Beirut to be relaunched in London, and was a member of the editorial staff for 12 years.
She has written freelance articles for numerous publications, and has been engaged as a consultant by various individuals and institutions. Her report The Arab Image in the West was published in 1998 by the Centre for Lebanese Studies in Oxford and, in Arabic translation, by the Royal Institute for Inter-Faith Studies in Amman. She blogs at the Tanjara cultural and literary blog (http://thetanjara.blogspot.co.uk/), which she founded in 2004.

She got to know Margaret Obank and Samuel Shimon when they were founding Banipal magazine in 1997, and has been a regular contributor to the magazine since its second issue. She is a consulting editor of Banipal, and in 2012 she became a trustee of the Banipal Trust for Arab Literature.