The 2006-7 Saif Ghobash Banipal Prize for Arabic Literary Translation
The Judges
in the first and second years of the prize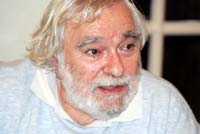 Moris Farhi is a novelist, poet, short story writer, script-writer, essayist and campaigner against the persecution of writers.

He was born in Ankara, Turkey, 1935 of Turkish-Jewish parents and received a BA in Humanities from American College Istanbul, in 1954. In the same year he came to the UK, and trained at the Royal Academy of Dramatic Art. He graduated in 1956 and settled in London, where after a brief career as an actor, he took up writing.

He has written many television scripts; a film, The Primitives; and a stage play, From The Ashes of Thebes.

He is the author of the following novels: The Pleasure of Your Death (Constable, 1972); The Last of Days(Bodley Head & Crown, US, 1983); Journey Through the Wilderness (Macmillan/Picador, 1989); Children of the Rainbow (Saqi, 1999). His latest novel, Young Turk, was published in March 2004 (Saqi) and in the USA in June 2005 (Arcade). It has also been published in translation in Turkey, Greece, Holland, France and Italy and is due to come out in Poland soon. Children of the Rainbow has received two prizes: the "Amico Rom" from the Associazione Them Romano of Italy (2002); and the "Special" prize from the Roma Academy of Culture and Sciences in Germany (2003). The French edition of Young Turk (Jeunes Turcs) received the 2007 Alberto Benveniste Prize for Literature.

His poems have appeared in many British, US and European publications and in the anthology of 20th Century Jewish Poets, Voices Within the Ark (Avon, US, 1979). He has also published short stories in anthologies and magazines in the UK, the US and Poland. His essay, "The Courage To Forget", appeared in Index on Censorship, Vol.24, No.2, 2005. Another essay, "God Save Us From Religion", is included in the collection, Free Expression is No Offence (Edited by Lisa Appignanesi, published by Penguin Books, 2005) A third essay, "All History is the History of Migration", given at the "Know Your Place?" Conference in November 2005, was also published by Index on Censorship in 2006.

To date his works have been translated into Arabic, Dutch, French, Galician, German, Greek, Hebrew, Italian, Polish, Romanian and Turkish.

For the past twenty-five years or so, he has campaigned, from the ranks of English P.E.N.'s Writers in Prison Committee, for writers persecuted and/or imprisoned by repressive regimes. Between 1994-1997, he served as Chair of English P.E.N.'s WiPC; and between 1997-2000, as Chair of International P.E.N.'s Writers in Prison Committee. On November 2001, he was elected a Vice President of International P.E.N. On June 16, 2001, in the Queen's Birthday Honours List, he was appointed a Member of the Order of the British Empire (MBE) for "services to literature". He is a Fellow of both The Royal Society of Literature and The Royal Geographical Society.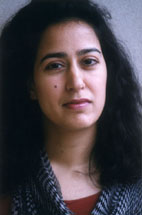 Maya Jaggi is an award-winning journalist and critic, a leading voice in the British media on postcolonial literatures and cultures, and an executive member of the writers' association English PEN. She is currently a profile writer and regular reviewer for The Guardian, where she has interviewed many writers from Africa and the Middle East, including Edward Said, Mahmoud Darwish, Hanan-al Shaykh, Nawal El-Saadawi, Chinua Achebe, Wole Soyinka, Ama Ata Aidoo, and Nuruddin Farah and other cultural figures such as Miriam Makeba, Abdullah Ibrahim and Femi Kuti.

Several of her literary profiles appear in a new collection of the best of Guardian profiles, Lives and Works (Atlantic Books 2002). She was twice named national newspaper writer of the year in the Race in the Media awards (1996 and 1998), and best feature writer in the EMMA awards (1998 and 1999). Among her award-winning Guardian features have been interviews with Noam Chomsky, V S Naipaul, Michael Ondaatje, Derek Walcott, Walter Mosley, Terry McMillan, Amy Tan, Mario Vargas Llosa, Isabel Allende, Carlos Fuentes, Arundhati Roy, James Kelman, Caryl Phillips, George Steiner, WG Sebald, Courtney Pine and Oprah Winfrey.

Born in London and educated at Oxford University and the London School of Economics, she was literary and deputy editor of Third World Quarterly, sister journal of South magazine, before joining the Guardian's foreign desk. She has written widely, for publications including the TLS, The Observer, Financial Times, the Independent, the Independent on Sunday, Evening Standard, New Statesman and Index on Censorship, and contributed to BBC radio programmes including Front Row, Nightwaves, Meridian, Off the Page, World Update, Arts in Action, Analysis and The World Tonight. She is a frequent presenter at London's South Bank and literary festivals around the country, including Hay-on-Wye, Cheltenham, Brighton and the Word. In 2006 she interviewed IMPAC prizewinner Tahar Ben Jelloun at the Mosaïques Festival of the Institut français.

She has been an adviser to the London Arts Board and the British Council, and a judge of awards including the Guardian fiction prize, Arts Council England writers' awards, amazon.co.uk writers' awards, the Caine Prize for African Writing, and Amnesty International media awards. This year she is a judge of the Orange Prize for Fiction.

Maya Jaggi is editing a forthcoming international anthology of short stories by women who span continents (Random House USA), and has contributed to the Salon.com Reader's Guide (2000), Black British Culture and Society (2000), The Guardian Year (1999) and The Bloomsbury Guide to Women's Literature (1992). Her introduction to Chinua Achebe's Anthills of the Savannah appears in the Penguin Modern Classics edition (2001). She is a contributing editor of Wasafiri magazine on literature and film.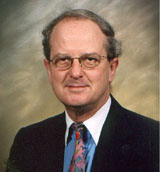 Roger Allen is a prolific literary translator from Arabic to English, and professor of Arabic and Comparative Literature in the Department of Near Eastern Languages and Civilization at the University of Pennsylvania. Last year he was honoured by Egypt's Supreme Council for Culture for his translations of Arabic literature. His interest in modern Arabic fiction stems from his undergraduate days at Oxford. He has since translated many works of the late Nobel laureate Naguib Mahfouz, and novels by Jabra Ibrahim Jabra, Abdelrahman Munif, Halim Barakat, May Telmissany and Ben Salim Himmich. For Roger Allen, translating is "a pleasure and an honour", and he keeps to the principle of only translating authors he has met and knows personally.

He has published many books and essays on modern Arabic literature, such as his lectures at Manchester University on the Arabic novel, which have been published in both English and Arabic editions. He is editor of the series The Cambridge History Of Arabic Literature (CUP); series editor for the Dictionary Of Literary Biography Arabic Literature Project, and has been editor of a number of journals, including Journal of Arabic Literature, Literature East & West, as well as being currently a contributing editor of Banipal magazine.

Read the Al-Ahram Weekly interview with Roger Allen by Hala Halim and learn how he was awarded Oxford University's first doctorate in modern Arabic Literature.

For more details, go to Roger Allen's Home Page