The 2016 Saif Ghobash Banipal Prize for Arabic Literary Translation
The Judges
in the eleventh year of the prize
Paul Starkey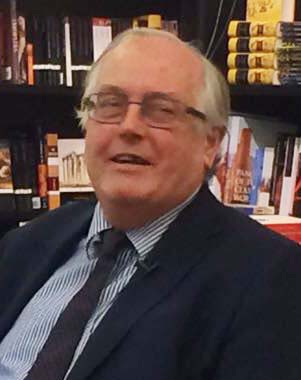 Dr Paul Starkey is the winner of the 2015 prize. He was a Professor of Arabic and the Head of the Arabic Department at Durham University, UK, until his retirement in 2012. He is a former Co-Director of the Centre for Advanced Study of the Arab World, and is currently Vice-President of the British Society for Middle Eastern Studies, and the Chair of the Banipal Trust.
He has published widely in the field of modern Arabic literature, particularly Egyptian literature. His book on the Egyptian author Sonallah Ibrahim, Sonallah Ibrahim, Rebel with a Pen, was published by Edinburgh University Press, June 2016. He is also the author of From the Ivory Tower: A Critical Study of Tawfiq Hakim(1987), and Modern Arabic Literature (2006), and with Julie Meisami was a co-editor of the Encyclopedia of Arabic Literature (1998).

He has translated a number of works by contemporary Arab authors including Dear Mr Kawabata by Rashid al-Daif (Quartet, 2000); Stones of Bobello by Edwar al-Kharrat (Saqi, 2005) for the European Cultural Foundation's publishing project Mémoires de la Méditerranée; Turki al-Hamad's Shumaisi (Saqi, 2005); Mansoura Ez-Eldin's Maryam's Maze (AUC Press, 2009); parts of Samuel Shimon's An Iraqi in Paris first published by Banipal magazine and Banipal Books; Mahdi Issa Saqr's East Winds, West Winds (AUC Press, 2010); and Adania Shibli's We Are All Equally Far From Love (Interlink, 2013). He has also published a large number of shorter translations and reviews in Banipal, of which he is a contributing editor. His latest translation The Shell by Syrian author Mustafa Khalifa, Interlink Publishing is forthcoming October 2016.
Dr Starkey is the Chair of Judges.
Zahi Smail Salhi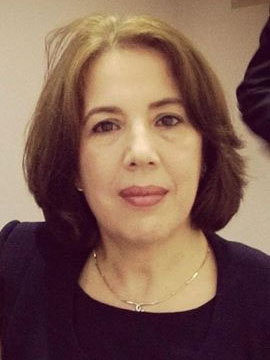 Professor Zahia Smail Salhi is the Chair of Modern Arabic Studies at the School of Arts, Languages and Cultures, The University of Manchester. She was the Executive Director of the British Society for Middle Eastern Studies (2008-2010), a judge of the International Prize for Arabic Fiction in 2013, and a Co-Director of the Centre for the Advanced Study of the Arab World from 2013 to the present. Her research focuses on two main fields: 1) Middle Eastern Cultures and Literatures from a comparative studies perspective with a main focus on the representation of women in Orientalist discourse, the literary and cinematic expressions of Arab women writers and directors, and Occidentalism: the Maghrebi Experience of the East-West encounter; and 2) Gender Studies, with special focus on Maghrebi women.
Her publications include: Politics and Poetics in the Algerian Novel (Edwin Mellen Press, 1999), The Arab Diaspora: voices of an anguished scream (Routledge, 2006 & 2011); Gender and Diversity in the Middle East and North Africa (Routledge, 2010 & 2014); Gender and Violence in Islamic Societies: Patriarchy, Islamism and Politics in the Middle East and North Africa (I B Tauris, 2013); Occidentalism: Literary Representations of the Maghrebi Experience of the East-West Encounter, (forthcoming from EUP, 2016). She has also published a number of articles on literature and gender with main focus on the Maghrebi region though with recent additions on post-Gulf war Saudi literature.
Lucy Popescu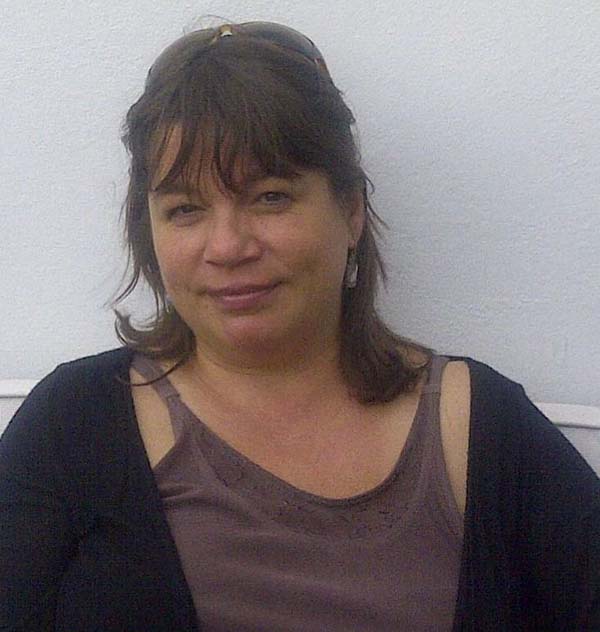 Lucy Popescu is a writer, editor and critic with a background in human rights. She has worked with the English Centre of PEN, the international association of writers, for over 20 years and was Director of its Writers in Prison Committee from 1991 to 2006. The Good Tourist, her book about human rights and ethical travel, was published by Arcadia Books. She also co-edited the PEN anthology Another Sky, published by Profile Books, featuring the work of international writers who had been persecuted for their work. Lucy has a particular interest in literary fiction in translation and reviews books for various publications including The Independent, Independent on Sunday, Financial Times, TLS, New Humanist and Huffington Post. She regularly curates and hosts literary evenings, teaches creative writing and is a volunteer writing mentor at Freedom from Torture. Lucy has edited A Country of Refuge, an anthology of writing on asylum seekers, to be published by Unbound Books in June 2016. She sat on the Spanish New Books Panel in 2013 and is currently on the judging panel for The Authors' Club Best First Novel Award.
Bill Swainson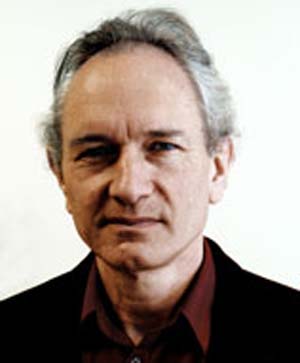 Bill Swainson is a literary consultant and freelance editor with forty years of experience in independent and mainstream publishing and also edits a select list of translated literature within the MacLehose Press. He was, until recently, Senior Commissioning Editor at Bloomsbury (2000-15), and previously worked at the Harvill Press, Fourth Estate, Allison & Busby and John Calder (Publishers) Ltd.
He has published fiction, non-fiction and poetry, including books by Mourid Barghouti, Javier Cercas, Rajiv Chandrasekaran, Paul Durcan, Carlos Fuentes, Nadine Gordimer, Al Gore, A.C. Grayling, Dermot Healy, Aidan Higgins, Rachel Holmes, Jaan Kaplinski, Elizabeth Kolbert, David Kynaston, John Lahr, Gerald Martin, Amin Maalouf, Magnus Mills, Laurie Penny, Jacqueline Rose, Boualem Sansal, Judith Schalansky, W.G. Sebald, Will Self, Hasan Ali Toptas, Juan Gabriel Vásquez and Delphine de Vigan.
He has been a literary adviser to the British Centre for Literary Translation (founded in 1990 by W.G. Sebald), a member of the Arts Council Translation Advisory Group, a literary adviser to New Spanish Books and is a former board member of the Poetry Society, the Poetry Book Society and the Poetry Translation Centre. He has also been a literary adviser to the Santa Maddalena Foundation in Italy since 1999, and was a judge on the 2008 Saif Ghobash Banipal prize. He was awarded an OBE for services to literary translation in 2015.