The 2017 Saif Ghobash Banipal Prize for Arabic Literary Translation
The Judges
in the twelth year of the prize
Dr Alastair Niven LVO OBE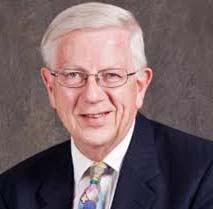 Dr Alastair Niven, LVO OBE, is a Fellow of Harris Manchester College, University of Oxford, and chair of the Board of Directors of Border Crossings, an international multi-media theatre and arts company, promoting creativity and intercultural dialogue between nations and peoples.
He has been Principal of Cumberland Lodge, a forum for debate and exchange of ideas on social and ethical issues of national and international significance. He was Director of the Africa Centre for several years, Director of Literature for both the Arts Council (1987 to 1997) and the British Council (1997-2001), twice a judge of the Booker Prize (2014 and 1994) and President of English PEN (2003 to 2007).
Alastair Niven was born in Edinburgh and educated at Dulwich College and at the University of Cambridge. He has a Master's degree from the University of Ghana, where he was a Commonwealth Scholar and began his teaching career, as well as a doctorate from the University of Leeds. He has held posts at the University of Stirling and at both the School of Oriental and African Studies and the Institute of Commonwealth Studies within the University of London.
He has published over 100 articles on aspects of Commonwealth and post-colonial literature and on overseas student affairs. His books include two studies of D H Lawrence and two books on Indian writing, The Yoke of Pity: A Study in the Fictional Writings of Mulk Raj Anand and Truth into Fiction: Raja Rao's 'The Serpent and the Rope'. He returns to the Saif Ghobash Banipal Judging Panel after serving for the first time on the 2015 panel.

Dr Alastair Niven is Chair of Judges.
Peter Kalu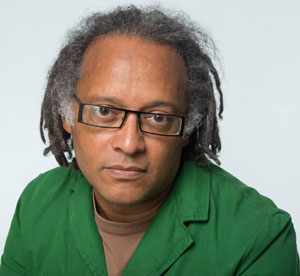 Peter Kalu is a writer and editor with thirty years of experience in independent publishing. He has had nine novels published, ranging from science fiction to romantic comedy, as well as a number of radio and theatre plays. After working as a translator of commercial French into English, he joined new writing development agency Commonword/ Cultureword, becoming Artistic Director in 2008. In this role he convenes the National Black Writers Conference every two years, through which he has been instrumental in advancing new voices originating from the Middle East. Prizes he has won include the BBC Dangerous Comedy Award, Bradford International Short Play Award, Hepworth & Chadwick Prize and the Marcus Garvey Scholarship Award. He was elected a Fellow of the Royal Society of Arts (FRSA) in 2013.
Prof Wen-chin Ouyang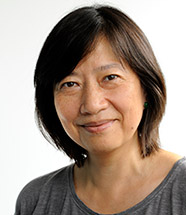 Wen-chin Ouyang is Professor of Arabic Literature at SOAS, University of London. Born in Taiwan and raised in Libya, she completed her BA in Arabic at Tripoli University and PhD in Middle Eastern Studies at Columbia University in New York City. She is the author of Literary Criticism in Medieval Arabic-Islamic Culture: The Making of a Tradition (1997), Poetics of Love in the Arabic Novel (2012) and Politics of Nostalgia in the Arabic Novel (2013). She has also published widely on The Thousand and One Nights, often in comparison with classical and modern Arabic narrative traditions, European and Hollywood cinema, magic realism, and Chinese storytelling. She founded and co-edits Edinburgh Studies in Classical Arabic Literature, and is also Editor-in-Chief of Middle Eastern Literatures. She was a member of the judging panel for Man Booker International Prize for Fiction 2013-15. A native speaker of Arabic and Chinese, she has been working towards Arabic-Chinese comparative literary and cultural studies, including Silk Road Studies.
Salam Sarhan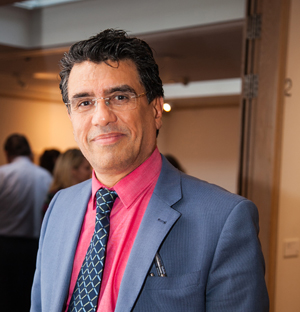 Salam Sarhan is a writer and journalist with over 20 years of experience as a television producer and presenter on a number of different stations including BBC, MBC, Al Jazeera and Al Arabiya. He is currently business editor of Al-Arab daily newspaper and a regular TV commentator on cultural, political, social and financial affairs. He has published three collections of poetry, and numerous articles on culture, literature, politics, business and economics.