The 2009 Saif Ghobash Banipal Prize for Arabic Literary Translation
The Judges
in the fourth year of the prize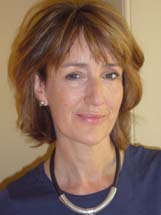 Francine Stock is a journalist, novelist, and broadcaster. She read Modern Languages at Jesus College, Oxford and three decades later became the college's first female honorary fellow in 2007.
Her broadcasting career began when she joined the BBC as a producer on The World at One, having previously worked in print journalism. She has since presented a wide range of television programmes including Newsnight, The Money Programme, Destination Art, Visionaries and several documentary series.
For BBC Radio, she presented Radio 4's weekday arts programme Front Row for six years and currently fronts The Film Programme. She's also film critic for The Tablet. Her novels include A Foreign Country (shortlisted for the Whitbread First Novel Award) and Man-Made Fibre.
She has judged arts prizes including the Booker, National Short Story Prize and Gulbenkian Prize for Museums and Galleries. Since 2005, she has been chair of Tate Members for all four Tate museums. She is a vice-president of the Hay Festival.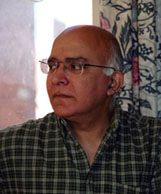 Aamer Hussein was born in Karachi in 1955. He lived there until 1968, then studied for a year and half in the Blue Mountains in India, and moved to London in 1970. He graduated from SOAS (London University) with a degree in Urdu, Persian and History, and later briefly worked as a researcher for films and television before beginning to write full-time in the mid-eighties.

His early stories appeared in Critical Quarterly and Artrage, and anthologies including Colours of a New Day(Penguin), God (Serpent's Tail) and Border Lines (Serpent's Tail) before being collected in his first volume, Mirror to the Sun. He has since published three more collections: This Other Salt, Turquoise and Insomnia. A volume of selected stories, Cactus Town, was published in Pakistan by OUP. He is also the editor Kahani: Short Stories by Pakistani Women. His stories have been widely anthologised.

His reviews, articles and essays have appeared in a number of publications, including Third World Quarterly, Literary Review, Wasafiri, The New Statesman, the TLS, the Annual of Urdu Studies and Moving Worlds. He now reviews fiction regularly for the Independent.

Since the early 1990s, Aamer Hussein has divided his time between writing and teaching. He is Director of the MA programme in National and International Literatures in English at the University of London's Institute of English Studies, and Senior Lecturer in Creative Writing in the English Department at the University of Southampton.

In 1994, he was made a Fellow of the Royal Society of Literature. He has been on the jury of the Impac Prize, the Commonwealth Prize (Eurasia), and the Independent Foreign Fiction Prize. He is on the advisory board of the British Centre for Literary Translation, and a Contributing Editor of Wasafiri.

He has recently completed a novella, Gulmohar, which will be published by Telegram in early 2009. He lives in London.

For more details, go to Aamer Hussein's website http://www.aamerhussein.com/
Marilyn Booth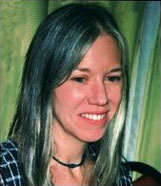 Marilyn Booth is director of the Centre for South Asian and Middle Eastern Studies, and associate professor in the Programs in Comparative and World Literature and Gender and Women's Studies, at the University of Illinois, Urbana-Champaign. She received her BA in Near Eastern Cultures and Languages from Harvard University (Summa Cum Laude, 1978), where she was also the first female recipient of the endowed Wendell Scholarship. She earned her D.Phil. in Modern Arabic Literature and Modern History of the Middle East at St. Antony's College and the Oriental Institute, University of Oxford (1985), funded by a Marshall Fellowship, and held the Joanna Randall-McIver Junior Research Fellowship at St. Hugh's College. She has received numerous postdoctoral fellowships, funded by the National Endowment for the Humanities, Fulbright, Mellon, the British Academy, the American Council of Learned Societies, and the American Research Center in Egypt.

She is author of May Her Likes Be Multiplied: Biography and Gender Politics in Egypt (Berkeley and London, 2001) and Bayram al-Tunisi's Egypt: Social Criticism and Narrative Structure (Ithaca, UK, 1990), and has published many essays on topics including the gender politics of Arabic fiction, translation theory and practice, Arabic popular poetry, censorship and literature, auto/biography, and constructions of masculinity in early Arabic gender discourse.

She has translated many works of fiction from the Arabic, including Thieves in Retirement by Hamdi Abu Golayyel (runner-up for the Saif Ghobash – Banipal Prize in 2007), The Loved Ones by Alia Mamdouh, Disciples of Passion by Hoda Barakat and the same author's The Tiller of Waters, Children of the Waters: Stories by Ibtihal Salem, Leaves of Narcissus by Somaya Ramadan, The Open Door by Latifa al-Zayyat, Points of the Compass by Sahar Tawfiq, and My Grandmother's Cactus: Stories by Egyptian Women. She has translated for the online magazine Words Without Borders and has received two translation awards (AATA and the Arkansas University Press Arabic Translation Prize). She has also taught at Brown University and the American University in Cairo, has been a member of the Board of Directors of the Middle East Studies Association, the Editorial Boards of The International Journal of Middle Eastern Studies and the Journal of Middle East Women's Studies, and is currently Book Review Editor of the Journal of Women's History.

For more details, go to Marilyn Booth's University of Illiniois home page: http://www.complit.uiuc.edu/Faculty/Pages/Marilyn_Booth.html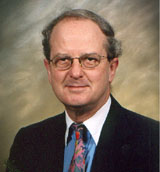 Roger Allen is a prolific literary translator from Arabic to English, and professor of Arabic and Comparative Literature in the Department of Near Eastern Languages and Civilization at the University of Pennsylvania. Last year he was honoured by Egypt's Supreme Council for Culture for his translations of Arabic literature. His interest in modern Arabic fiction stems from his undergraduate days at Oxford. He has since translated many works of the late Nobel laureate Naguib Mahfouz, and novels by Jabra Ibrahim Jabra, Abdelrahman Munif, May Tilmissany and Ben Salim Himmich.

He has published many books and essays on modern Arabic literature, such as his lectures at Manchester University on the Arabic novel, which have been published in both English and Arabic editions. He is editor of the series The Cambridge History Of Arabic Literature (CUP); series editor for the Dictionary Of Literary Biography Arabic Literature Project, and has been editor of a number of journals, including Journal of Arabic Literature, Literature East & West, as well as being currently a contributing editor of Banipal magazine.

Read the Al-Ahram Weekly interview with Roger Allen by Hala Halim and learn how he was awarded Oxford University's first doctorate in modern Arabic Literature.

For more details, go to Roger Allen's page on the Banipal website:http://www.banipal.co.uk/contributors/420/roger-allen/