The 2014 Saif Ghobash Banipal Prize for Arabic Literary Translation
The Judges
in the ninth year of the prize


Jonathan Wright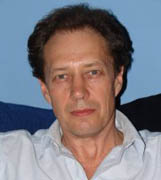 Jonathan Wright was joint winner of the 2013 Saif Ghobash Banipal Prize for his translation of the historical novel Azazeel by Youssef Ziedan, whose Arabic original won the 2009 International Prize for Arabic Fiction, and was joint winner, with the author, of this year's Independent Foreign Fiction Prize for The Iraqi Christ by Hassan Blasim. Jonathan Wright studied Arabic, Turkish and Islamic History at St. John's College, Oxford University.

Between 1980 and 2009 he worked for Reuters news agency in countries across the Arab world including Tunisia, Oman, Lebanon and Egypt. He has also worked as lead writer in the Washington DC Reuters bureau as well as chief sub-editor of the World Desk in London. He has contributed to a number of recent academic gatherings on the subject of the Arab uprisings and Egyptian revolution.

Among other works that he has translated are: Khaled el-Khamissi's Taxi (Aflame Books, 2008, and Bloomsbury Qatar Foundation Publishing); Hassan Blasim's short story collection The Madman of Freedom Square (Comma Press, 2009); The State of Egypt, a collection of essays and articles by Alaa el-Aswany (AUC Press, 2011);Judgement Day by Rasha al-Ameer (AUC Press, 2012); Life on Hold by Fahd al-Atiq (AUC Press, 2012); Whatever Happened to the Egyptian Revolution by Galal Amin (AUC Press, 2013). Forthcoming are: Land of No Rain by Amjad Nasser (Bloomsbury Qatar Foundation Publishing), Sleepwalkers by Said Makkawi (Dar el-Shorouk) and Bahaa Abdelmegid's Temple Bar (AUC Press).


Paul Blezard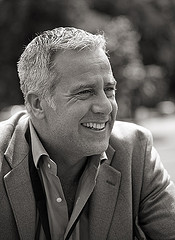 Paul Blezard was the presenter, for eight years, of all 1700 editions of "Between the Lines," the author interview programme that helped Oneword Radio win two Sony Gold Awards. He was also the books reviewer on BBC Radio 2's The Green Room with Mariella Frostrup, and has appeared frequently on BBC Radio 4.
He has been the chair of events at numerous literary festivals from Hay-on-Wye to Deia and Dubai. His debut novel Saving Grace, set during his notoriously short time as the Literary Editor of The Lady magazine, is being published this year by crowd-funding publisher, Unbound. See www.unbound.co.uk for details on how to pledge and support.




Lulu Norman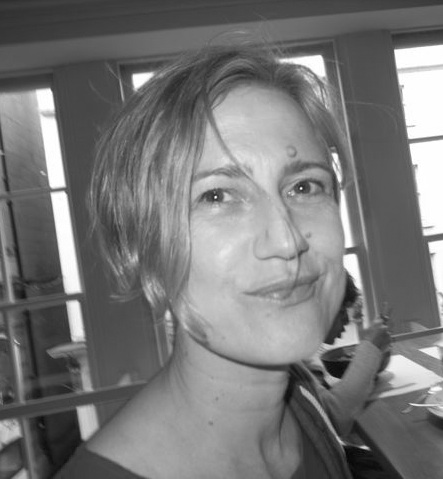 Lulu Norman is a translator and writer, working mainly from French and Spanish with a particular interest in North African literature. She was awarded the 2013 English PEN Award for outstanding writing in translation for her translation of Horses of God by Mahi Binebine, which was also shortlisted for the Best Translated Book Award and featured in World Literature Today's 75 Notable Translations.
She translated Mahi Binebine's Welcome to Paradise (Granta, 2003, original title Cannibales), after translating an excerpt for Banipal 9, Autumn 2000, where Mahi Binebine was the featured painter of the issue. Welcome to Paradise was shortlisted for the Independent Foreign Fiction Prize.

Among her other translations are Lebanese Cuisine, by Andrée Maalouf and Karim Haïdar (Saqi, 2011), Mounsi's The Demented Dance (BlackAmber, 2003) and the songs of Serge Gainsbourg (Pink Elephants by Mick Harvey, Mute Records Ltd). Also,with Ros Schwartz The Belly of the Atlantic by Fatou Diome (2006), The Star of Algiers by Aziz Chouaki (2006) and Paris Noir (2008), all published by Serpent's Tail. Lulu has reviewed books and written feature articles on literature and travel for the London Review of Books, The Independent, The Guardian, Banipal, and other publications, and edited titles for Saqi and Penguin Classics.


Samuel Shimon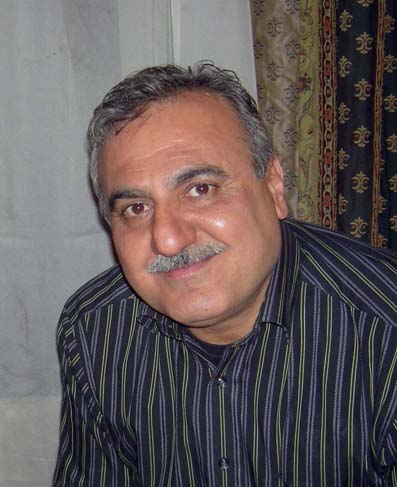 Samuel Shimon was born into a poor Assyrian family in 1956 in Iraq. He left his country in 1979 to go to Hollywood and become a film-maker. In 1985 he settled in Paris as a refugee, and in 1996 moved to London, where he has lived ever since. He co-founded Banipal in 1998. He is the founder (in 2003) and editor of the popular literary website in Arabic www.kikah.com. Ten years later, in 2013, he started the quarterly Kikah Magazine, an Arabic-language magazine of international literature.

In 2005 he published his best-selling autobiographical novel Iraqi fi Paris, which has appeared in English, French, Swedish and Kurdish editions. In April 2010 he edited Beirut39, an anthology of new Arabic writing, published by Bloomsbury in the UK and USA. He was the Chair of judges for the inaugural International Prize for Arabic Fiction in 2008 (known as the Arabic Booker prize) and was a judge of the Saif Ghobash Banipal Prize in 2011. He is completing his second novel.