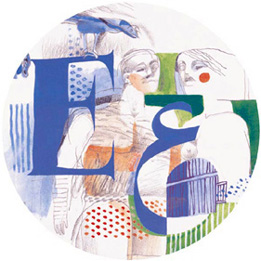 Image: Detail of painting by Youssef Abdelke created for the front cover of the first issue of Banipal magazine, February 1998
&copy 2009 Banipal

Click to go to Banipal Magazine

Rules and Conditions
The prize is awarded annually
Entries should be published translations of full-length works of imaginative and creative writing of literary merit and general interest, published in the original Arabic after, or during, the year 1967
Entries for the 2019 prize must have been first published in English translation between 1 April 2018 and 31 March 2019
Entries can have been published in English anywhere in the world but must be available for purchase in the United Kingdom via a distributor or on-line
Entries can be by one or more translators
Entries can only be submitted by a publisher. See Below for how to enter.
There is no limit on the number of submissions made by a publisher
Five copies of the translation and three copies of the original work should be submitted
The closing date for receiving entries is 31 March each year, but this year, 2019, the physical entries will be accepted up to 23 April 2019 owing to the Society of Authors moving offices. The new address for sending entries to is below.
The judges can call in eligible titles that missed being entered by their publisher
The judging of the Saif Ghobash Banipal Prize is organised and run by the Society of Authors, to whom all the entries are sent.
Starting with the 2017 prize, the judges decide on a Shortlist, and a Winner.
The Shortlist is announced in December 2019, and the Winner in January 2020.
The Award Ceremony of all the literary translation prizes based in the UK, will be held in February/March 2020, hosted and organised by the Society of Authors.
For any queries and further information, please email: info@banipaltrust.org.uk

• The 2018 Award has been won by Luke Leafgren for his translation of The President's Gardens by Iraqi author Muhsin Al-Ramli (MacLehose Press) for all details click here

From this year, 2019, there is a new system for completing an Entry Form for each entry, and a new postal address to send the books to.
1 Go to this link: https://www.societyofauthors.org/Prizes/Translation-Prizes/Saif-Ghobash-Banipal
2 Scroll down to the turquoise bar and click ENTER NOW.
3 Complete the online entry form for each translation you are entering.
Entries should be sent, but only after 25 MARCH 2019 and up to 23 April 2019, to:
THE SAIF GHOBASH BANIPAL PRIZE
THE SOCIETY OF AUTHORS
24 BEDFORD ROW
LONDON WC1R 4TQ
UK